Ashley Metal Recycling
WE ACCEPT WHOLE CARS (With attached tires)!
Tuesday – Saturday, 8 a.m. to 4 p.m.
 Closed on Sunday and Monday to the public!
Offering the best scrap prices in the Mid-Ohio Valley including
the Mineral Wells, Parkersburg, Marietta, & Belpre areas.
Ashley Metal Recycling in Mineral Wells, West Virginia offers the best prices in the industry for all your scrap metal. As your recycling leader serving all of Wood County and the surrounding Parkersburg-Marietta-Vienna WV & OH metro area, you can rely on us for honesty and great customer service. Whether you are a professional, commercial or industrial recycler, or a private person with some extra scrap metal to get rid of, you can rest assured that Ashley Metal Recycling will treat you right every time.
Best Prices for Scrap Metal
Prices Updated Daily
Honesty, Fairness, & Integrity
Fast Turnaround
Safe Facility
Industrial Bin Pick-Up Service
Friendly Service
Fair Prices
We Recycle Loads of All Sizes
Get Cash for Unwanted Scrap Metal
Whether you are renovating your home, collecting pop cans, or demolishing a large commercial structure, do not let that unwanted metal go to the landfill! Turn it in to Ashley Metal Recycling for CASH! We buy your scrap metal and give you a fair price. Help the environment, feel good about doing the right thing – and earn some extra cash!
Cash for Scrap — Metal Recycling Fundraisers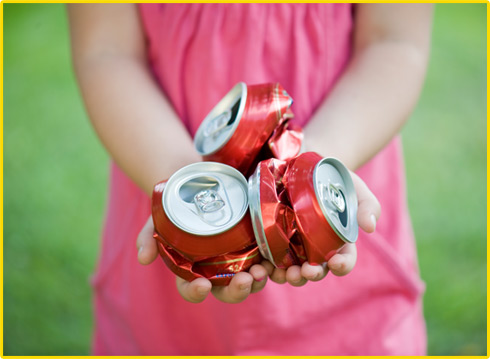 One of the easiest, most successful, and rewarding fundraisers your group or organization can participate in is a scrap metal fundraiser. Almost everyone has some scrap metal sitting around waiting to be recycled. Give them a reason to bring it in to Ashley Metal Recycling in Mineral Wells, and you can earn cash for your organization's needs. Simply get the word out that you are having a metal recycling fundraiser with Ashley Metal Recycling and we will take care of everything and send your group a check every month!
This is a great way to help the environment and raise money! Call us for more information!